Fire Fighters in Elizabeth Rescue Several From Building Fire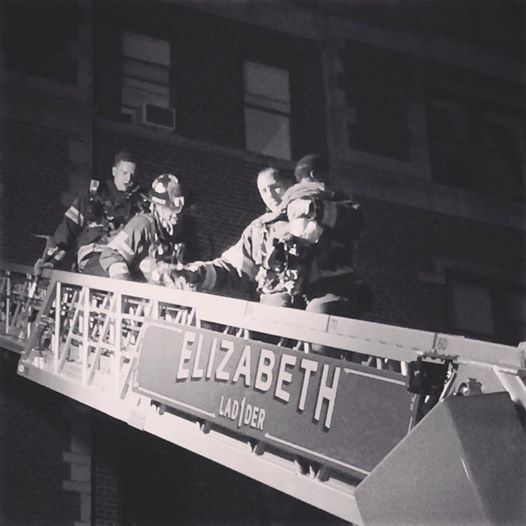 Great shot of Ladder Co #1 rescuing 2 children via aerial ladder from the fire apartment window yesterday at 610 Salem Ave. Outstanding work brothers (pictured are FF Dan Nina, Capt. Ed Nicholson & FF Ed Sisk removing the 2nd child).
August 29, 2014
RLS Metro Breaking News - Fire crews are at the scene of a building fire on the 600 block of Salem Avenue in Elizabeth. The fire was believed to have started in the hallway of a five-story building located at 610 Salem Avenue.
According to reports, several ladder rescues were made and there at least three injured at this time.
Mutual aid was requested from Kenilworth, Clark, and Roselle Park.
The fire is said to be under control as of 8:35 p.m. The fire was contained to the fourth floor area.
Arson investigators are on the scene.
http://rlsmedia.com/article/fire-fighters-elizabeth-rescue-several-building-fire