Article Archives
Sweeney: Restoring Pension COLAs Would Bankrupt NJ System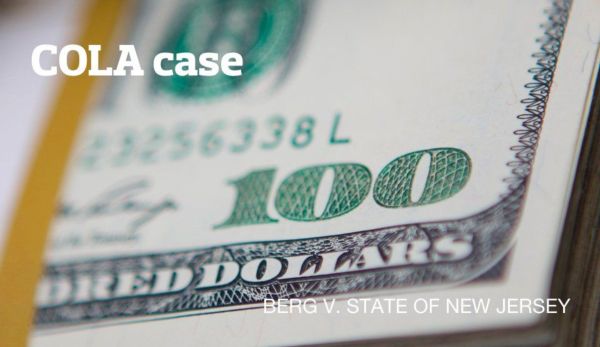 NJ.com - TRENTON — New Jersey's faltering public-sector retirement system would be swamped by new pension liabilities if the state Supreme Court strikes down cuts to retirees' pension benefits, the state Senate president said this week.

Those cuts were a critical piece of a 2011 overhaul of government worker benefits expected to save tens of billions of dollars over the coming decades. A group of retired state workers brought a lawsuit against the state challenging a freeze on cost-of-living adjustments in their pension payouts.

Public Pension Shocker: Shutting A Pension Plan Actually Costs Taxpayers Money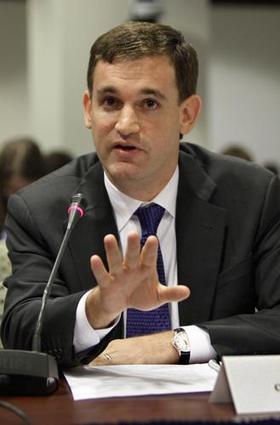 Los Angeles Times - Amid the nationwide panic over the rising costs of public employee pensions, one proposed solution is nearly universal: States and municipalities should shutter their traditional defined benefit plans and place all new employees in a 401(k)-style defined contribution plan instead.

That's the idea in a proposed California ballot initiative we reported on last week. The measure, which would end defined benefit plans for new employees as of Jan. 1, 2019, was praised by the Wall Street Journal as one that would end defined-benefit pensions and save taxpayers billions of dollars.

After Unions' Encouragement for Guv Campaign, Sweeney Vows to Protect Pensions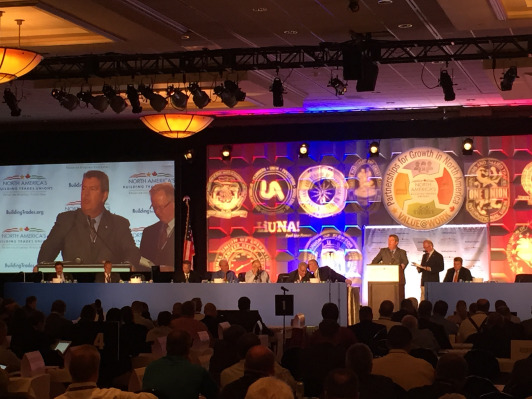 PolitickerNJ - ATLANTIC CITY – At the North America Building Trades Union's 69th annual convention in Atlantic City this afternoon, the organization passed a resolution encouraging Senate President Steve Sweeney (D-3) to run for governor in 2017. The resolution went through in a unanimous vote that met with applause.

After the passage of the resolution, Sweeney told PolitickerNJ that he was very pleased to be recommended by the committee and that issues like New Jersey's flagging Transportation Trust Fund, higher education development and economic initiatives would be essential to his potential gubernatorial run. He also had harsh words for Governor Christie's administration, its role in New Jersey's exceptionally slow recovery since the recession and its inability to meet the required payment for the state's pension fund this year.

Opinion: Sweeney's Pension-Reform Proposal Benefits Sweeney First
The Senate president has found a way to differentiate himself from Christie and get back in good graces with public employees

NJ Spotlight - Senate President Steve Sweeney's idea to overcome the unfunded liability in New Jersey's pension and health benefits system by borrowing $50 billion from the federal government is likely dead on arrival on Capitol Hill (if it gets that far).

But the immediate and chief beneficiary is Sweeney himself as he continues to shore up his relationship with organized labor in general and public-employee unions in particular in anticipation of a run for the Democratic gubernatorial nomination in 2017.

Arbitrator Backs Fire Officers in Dispute With Jersey City
NJ.com - JERSEY CITY - The city lost a battle with its fire officers union last week, with an outside arbitrator ruling city officials had a complete disregard for its contract with the union when, in a cost-cutting move, it began using firefighters to fill captain and chief vacancies.

The arbitrator also slapped the city for not giving enough notice when taking officers who usually work a Monday-Friday schedule and assigning them to a 24-hour tour of duty to fill unanticipated vacancies. The city is contractually prohibited from making these intermittent changes in normal work schedules, arbitrator Michael Berzansky said on Aug. 6.

NJ Emergency Response Overhaul Sought After Tracy Morgan Crash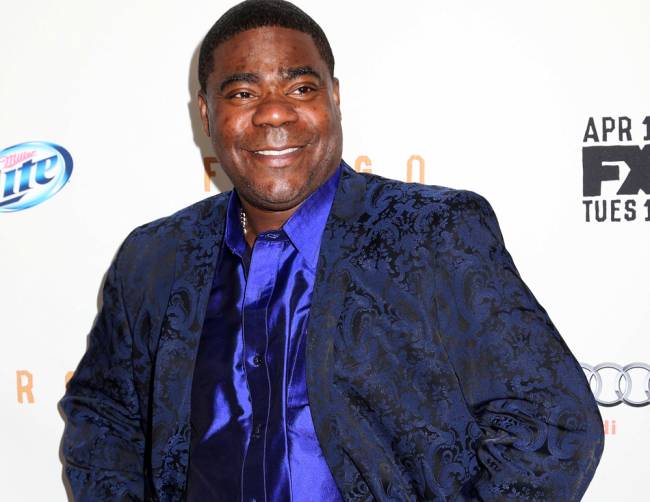 North Jersey - TRENTON, N.J. (AP) - Federal safety officials who reviewed a highway crash that badly injured comedian Tracy Morgan and killed a friend were sharply critical of the emergency response to it and are urging the state to establish minimum standards, but prior efforts at reform have failed.

The criticism came during a National Transportation Safety Board meeting Tuesday to determine the cause of the June 7, 2014, crash on the New Jersey Turnpike and to make safety recommendations. It came after the Democrat-led Legislature passed measures to overhaul the state's emergency response system in 2011 and 2013 but Republican Gov. Chris Christie vetoed them.

State Pension Woes Haunt Christie Campaign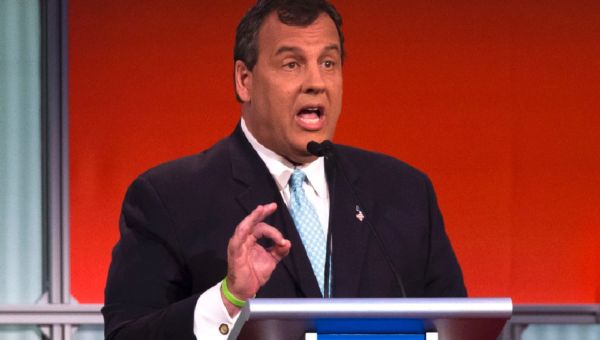 Washington Examiner - New Jersey Gov. Chris Christie is running for the Republican presidential nomination on his reputation as a hands-on guy who fixes tough budget problems. But his bid is being haunted by the Garden State's crippling pension problems, which the governor has yet to tame.

In the first GOP presidential debate Thursday night, moderator Brent Baier asked specifically about the state's economic condition, including its pension crisis. Christie did not mention pensions at all in his response, instead touting private-sector job growth and his refusal to raise taxes.

Christie Vetoes Quarterly NJ Pension Payments Bill, $300M 'Pre-Payment'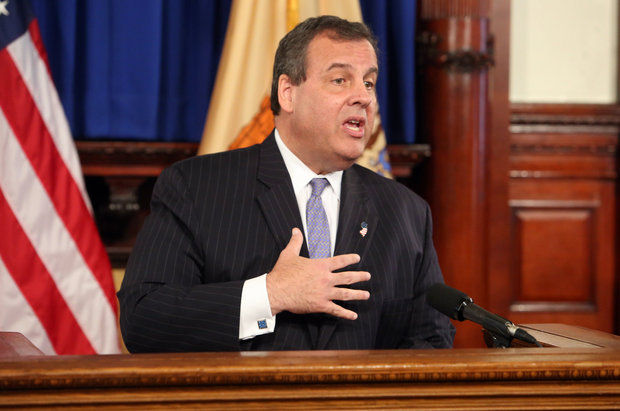 NJ.com - TRENTON - Gov. Chris Christie on Monday vetoed bills pushed by legislative Democrats seeking to force the state to make quarterly payments to the state pension system, and to make a $300 million "prepayment" for the last fiscal year.

The first bill (S3100) sought to set a schedule for pension payments during the year, which Democrats said would provide more certainty to Wall Street that payments were being made and would better maximize investment earnings.

The change also would make it harder for Christie to make last-minute cuts to balance the budget.

NJSPBA President: Police and Firefighter Pensions Under Control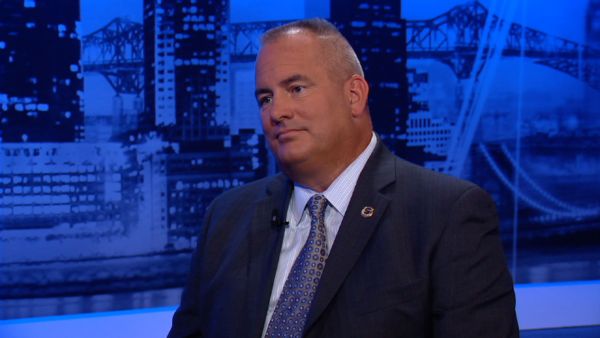 NJTV News - Gov. Chris Christie insists that if the underfunded public worker pension system isn't reformed it will mean huge tax hikes or a permanently busted budget. The president of the State Police Benevolent Association calls that a scare tactic that's not based on fact.

Colligan claims that the police and firefighters retirement system doesn't belong in the larger discussion of pension funding in New Jersey. He says that there are five distinct funds in the state, including one for police and firefighters, which has the highest funding rate of any of them. "Our funding rate is 76, 77, 78 percent so our funding level actuarially is very strong," he said.

Page Last Updated: Sep 18, 2015 (21:46:00)